Google announced an exciting new feature coming to its line of products that help you better manage your life called Digital Wellbeing!
Related posts
What's Google's Digital Wellbeing?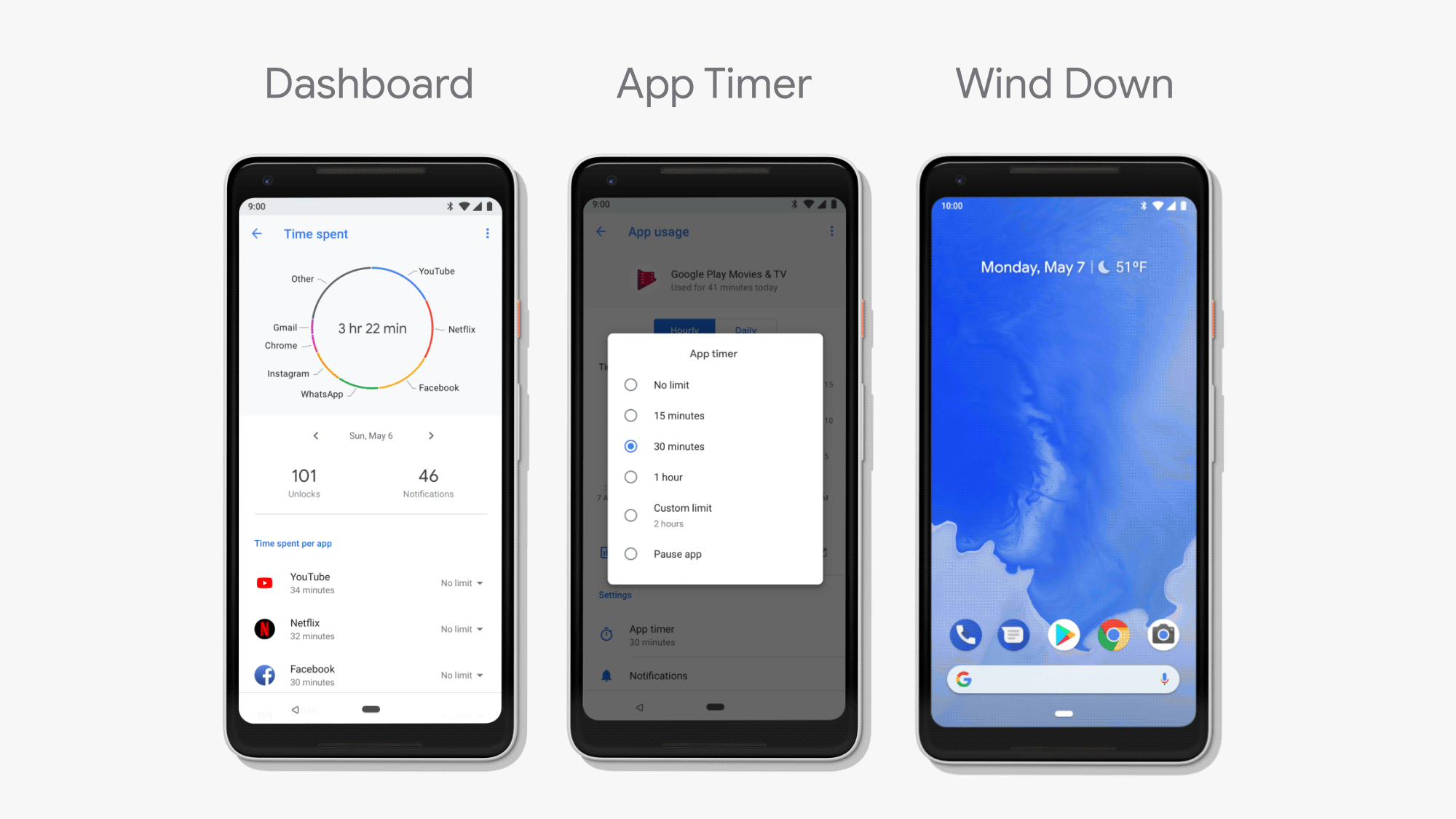 When Android P launches later this year, Google will be bringing a suite of "Digital Wellbeing" features. There are three key aspects of this new Wellbeing initiative: Dashboard, App Timer, and Wind Down.
Starting off with Dashboard, this will be a panel that shows you exactly how much time has been spent on your apps. There will be a graph breaking down the time used in different apps.
Below that, you will be able to see how many times your device has been unlocked. Additionally, you will see an overview of how many notifications you have received.
Moving onto App Timer, this will allow users to limit the amount of time used on various apps. This means that you can set a timer for 30 minutes, and then a notification will appear when that time is coming to a close.
From there, the app will be greyed out on your display, preventing you from continuing to use it. As expected, there are a few different options when using the Timer, including a Custom Limit.
The final new addition is Wind Down mode. This is for those of you who love using your smartphones right before bed. Most of the time you think you'll be on your phone for a few minutes, and then an hour passes by.
When Android P launches, Wind Down will let you set a time that you want to go to sleep. Then, the screen will slowly go grey until the time has been reached.
What does this mean?
Google has made a concerted effort to help you put down your phone for extended periods of time. Being able to see how much time is spent on your device may deter you from relying on your phone as much.
The App Timer will be greyed out and hopes to stop you from using time-wasting apps like YouTube or Facebook. Finally, Wind Down will be integrated to help ensure that you get a good night's sleep.
Let us know what you think about this new initiative and if you will be using it when Android P launches.